Marville, a rocky outcrop in the middle of nature, close to Montmédy, Torny, Avioth, Orval and Verdun

2016, Year of the centenary anniversary of the battle of Verdun
Visit the main sites of 1914-1918 in Meuse : the War Memorial, the ossuary and the Fort of Douaumont, the destroyed villages, the Fort of Vaux. The « Auberge » of Marville is situated only 20 minutes away from the battle field of Verdun.
Discover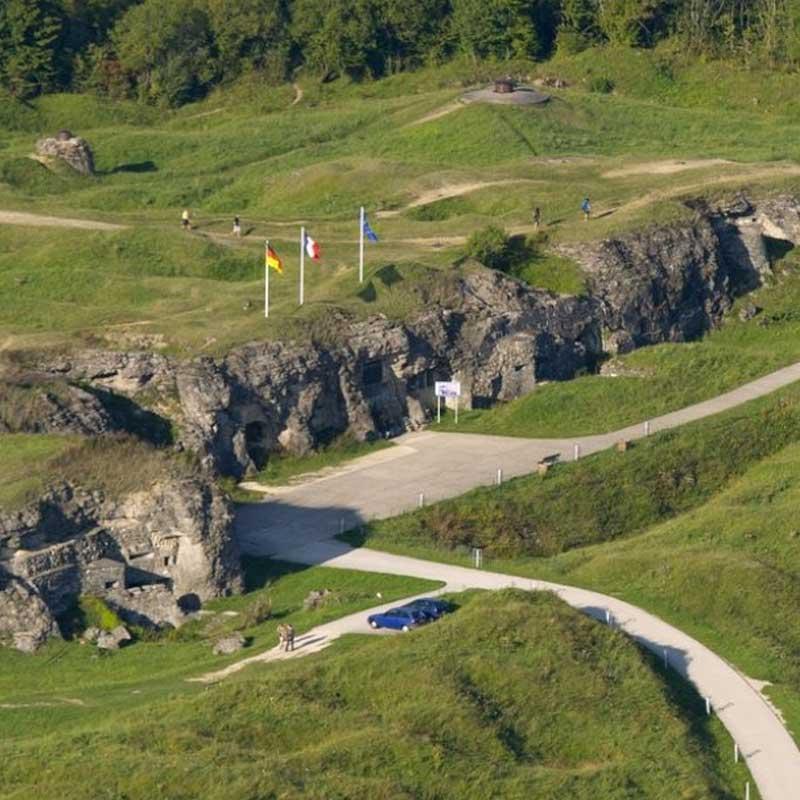 A great Heritage

The Cemetery of saint Hilaire, is classified as a historical monument, and is one of the oldest European feudal cemetery .
It will surprise you with its architectural beauty and its landscape.
You can watch the document on the restauration of the Saint-Nicolas church (gothic masterpiece of the XIIIth century) and the rich renaissance houses that line the streets and create an atmosphere that is an inpiration for cinema.
Our « Auberge » was the Kommandanture and the town hall in Saul Dibb's movie « Suite Française » (trailer). It's not for nothing that Marville was voted the prefered French village in 2014.