"L'Auberge" of Marville is en excellent place to enjoy a flavoured meal and good drink.
Jean-Claude, the chef cook, elaborates his authentic and beautiful dishes with a lot of passion. Everything is homemade and he only uses fresh product. The price quality relationship is excellent. The wine card calls for your attention.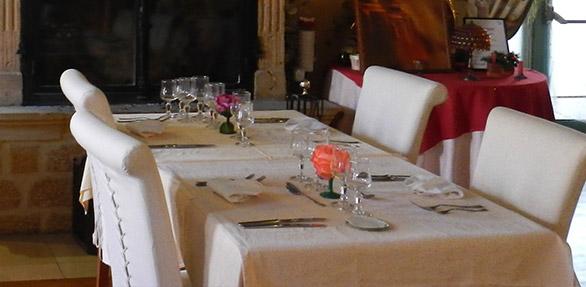 Great local cuisine
The room can welcome 65 guests. It is possible to plan family meals, communions, marriages,christenings…. Theme Evenings are regularly organised in the Restaurant. We advice you to book your place in advance.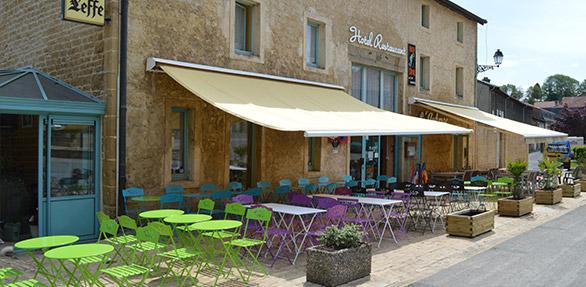 The Terrace
70 people can enjoy sitting on the terrace, in front of the beautiful Saint Nicolas Church. All through the summer you benefit from this beautiful frame, whilst choosing a drink or a meal fom our card.
The veranda has a magnificent view on the valley of Othain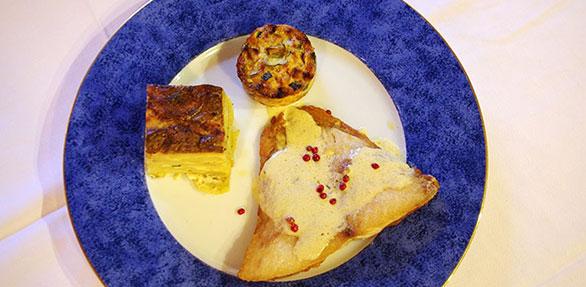 Snacks
Hikers with or without snacks are welcome ! And if you are lacking ideas, why not have a look on our page Region.